We are excited to share with you our latest fragrance Espresso & Almond.
013 Espresso & Almond fragrance features the unmistakable aroma of dark roasted coffee beans infused with decadent notes of sweet almond, buttercream & cacao. This is such a recognisable fragrance; it's incredibly invigorating yet warm & comforting.
Top Note: Buttercream & Almond
Middle Note: Coffee Bean & Malt
Base Note: Vanilla Bean & Cacao

Espresso & Almond has had a long history with Maison Blanche. Originally launched as 'Fresh Coffee' apart of our first collection back in 2013 & discontinued in 2018. The same fragrance you love is back with a new look & name.
See the evolution of Espresso & Almond below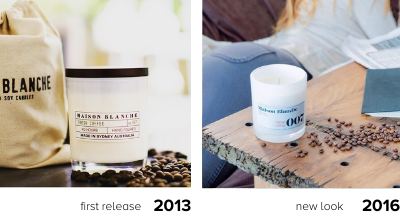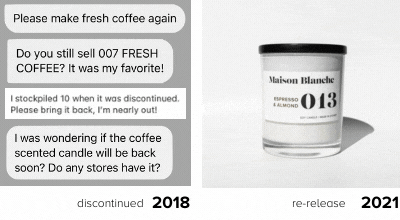 Missing your barista? With so many of us spending more time at home, we wanted to bring the cafe vibes to you with our newly launched signature scent.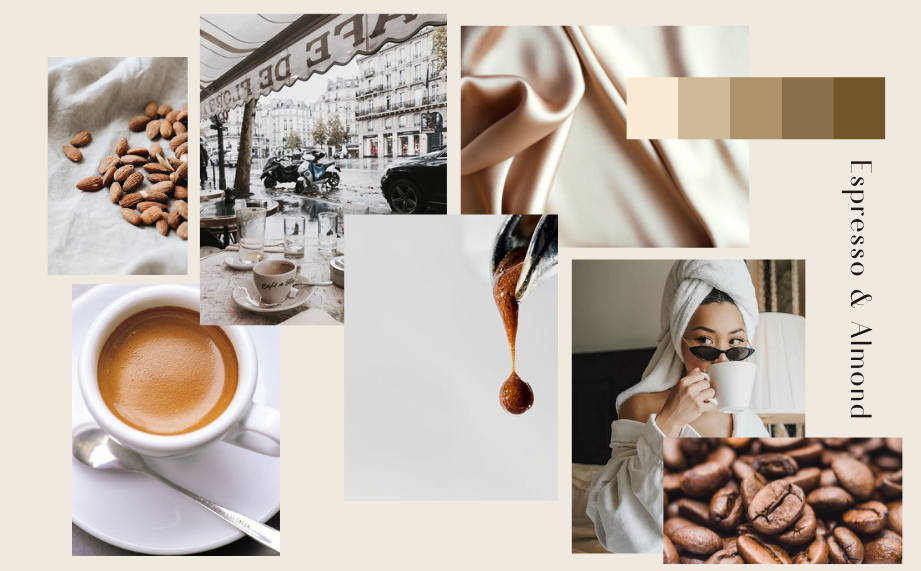 SCENT YOUR ENTIRE HOME
Bathroom: Espresso & Almond Diffuser for no maintenance fragrance for 4 month.
Bedroom: Light a Medium Espresso & Almond Candle on your bedside table to elevate your mood when you have your morning coffee in bed.
Kitchen: Espresso & Almond Hand Duo is perfect for by the sink to encourage hand washing throughout the day.
Living Room: Entertain (or relax on the counch) around a Espresso & Almond Large Candle.
Outdoor: Light a triple wicked Espresso & Almond Deluxe Candle to set the atmosphere for an alfresco evening outside.
Body: Using the Espresso & Almond Body Bar in the shower to wake up in the mornings.
Linen: A few sprits of Espresso & Almond Room Spray on towels, soft furnishings & linens will keep them smelling fresh for longer.