Marie Claire Magazine, January 2018.
"I always thought business was about common sense, but it's not. It's about Googling," says Kristy Payne, who Googled how to make a candle in 2011 before launching Maison Blanche while working full time in the mail order department at Lush.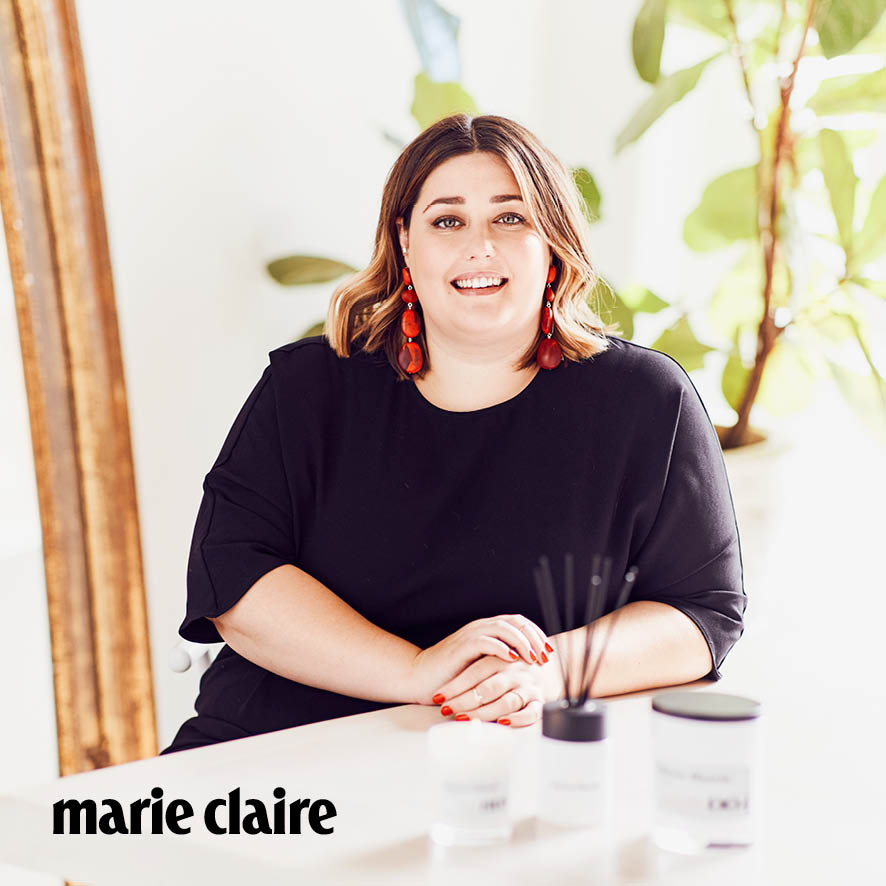 Payne, who has a background in theatre, borrowed $300 from her mum for supplies and sold her rst batch to family and friends. She invested those profits into getting professional photos taken for an Etsy store. After seven months of juggling her nine-to-five job and Maison Blanche, she decided she needed to invest all of her time in her own business. "I couldn't support myself right away so I had to dig into my savings, but it was an investment that paid of," says Payne.
Maison Blanche is now a million-dollar enterprise that sold more than 20,000 candles in Australia last year and has plans for an international expansion in 2019. Payne has swapped her kitchen table for a warehouse with four full-time employees, who are working on a diffuser, room spray and soap collection. She credits her success to self-belief. "I have a really false sense of confidence," she jokes. Time was also on her side. "When I launched six years ago, the market wasn't saturated. Now every person and brand sells candles, but getting in early put my brand slightly above everyone else."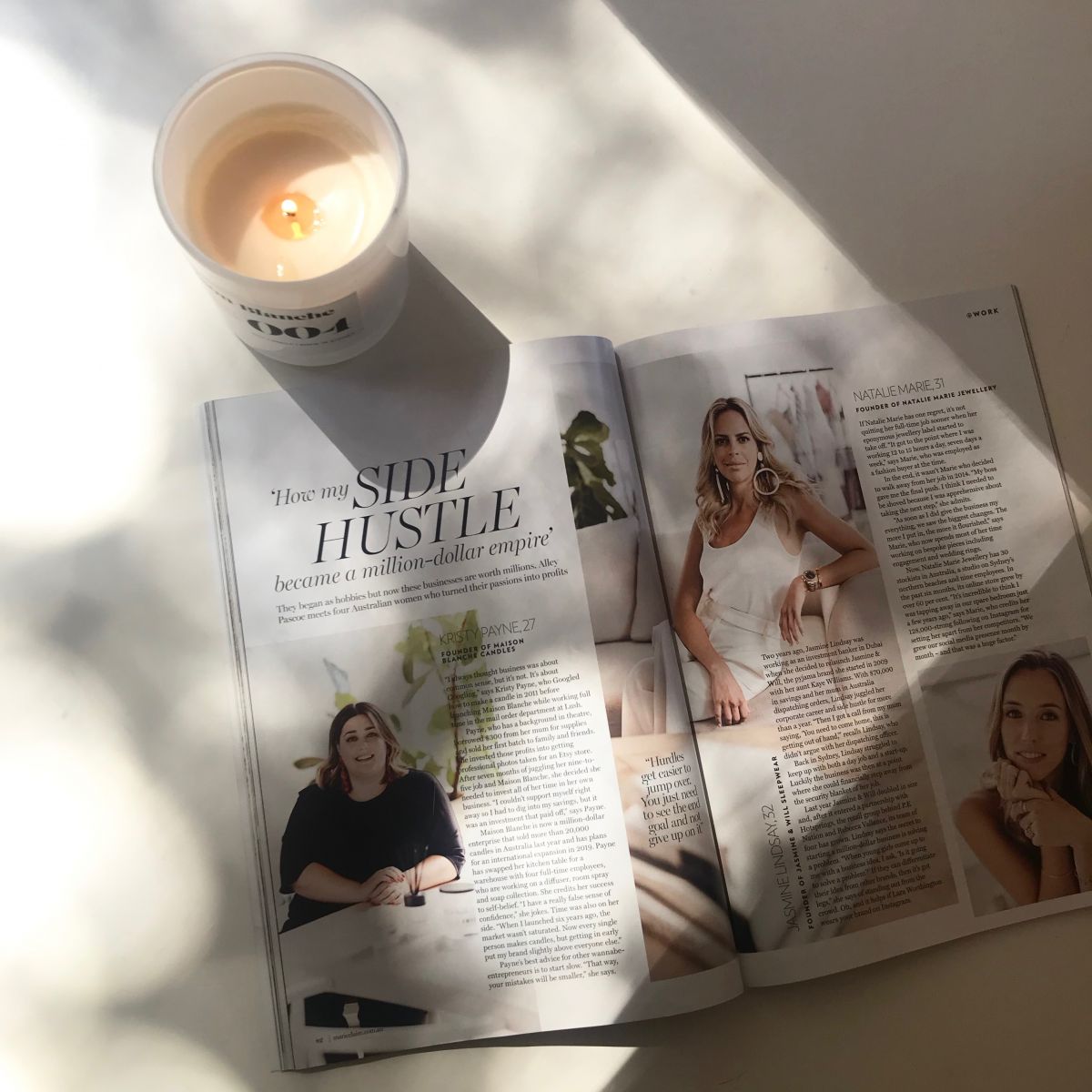 Payne's best advice for other wannabe- entrepreneurs is to start slow. "That way, your mistakes will be smaller," she says.
Read more about Kristy, and others entrepreneurs at Marie Claire, or pick up the latest copy of Marie Claire to read the full story.