Meet Mikey, he lovingly hand makes each Maison Blanche candle.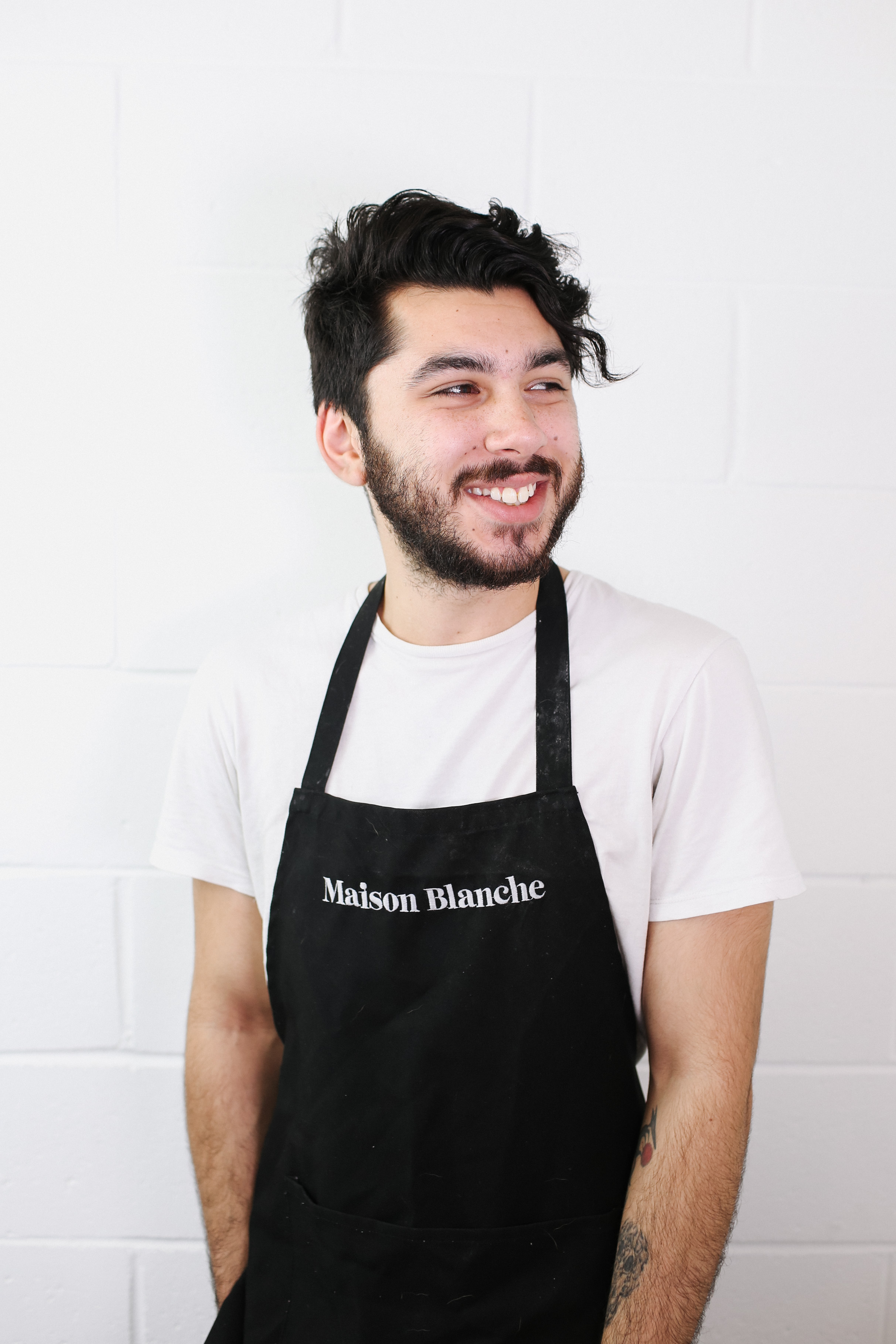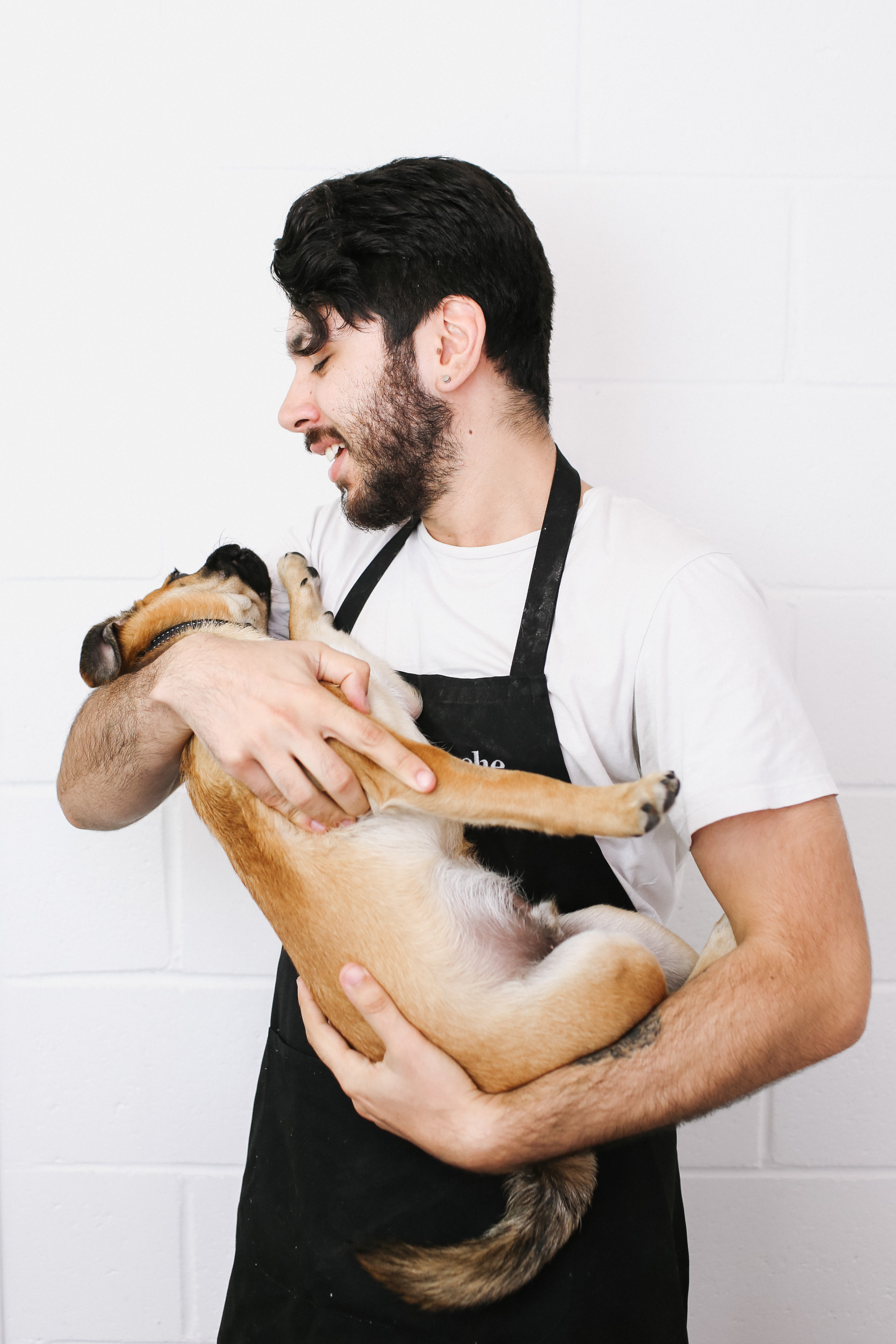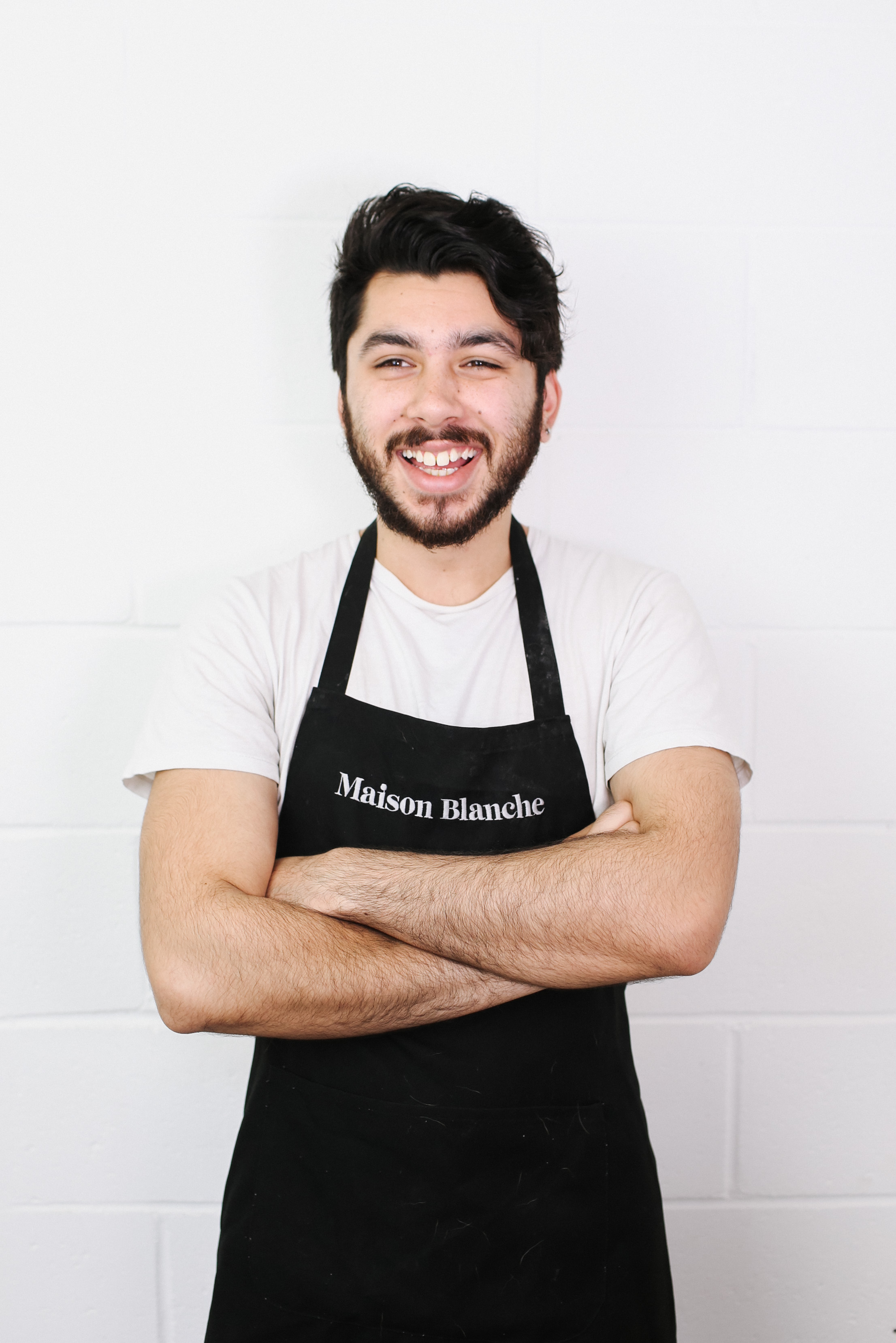 What is your favourite scent?
Cedarwood and wild patchouli – because its different from the rest, I like the muskiness.
How did you start?
Kristy taught me everything I know, I'm a slow learner but she has been patient with me. I started packing boxes, then cleaning the candles after pouring, and the eventually I learnt to pour.
Why candles?
I like it, compared to my other jobs, it is a lot more exciting. I feel like I'm actually achieving something, I get to make something from start from finish.
What's your favourite part of your job?
Pouring, it's the most satisfying. I like seeing things coming together; starting to look and smell how they should. It's also where things can go the most wrong and I need to troubleshoot the process.
What's the hardest part of making candles?
Temperatures. Colder temperatures make the candles set faster – but the cold makes the wax contract. So on a hot day candles can end up setting mushy and gross. They're also prone to explosion! Jokes. I don't know all science behind it, hot is bad, super cold is bad.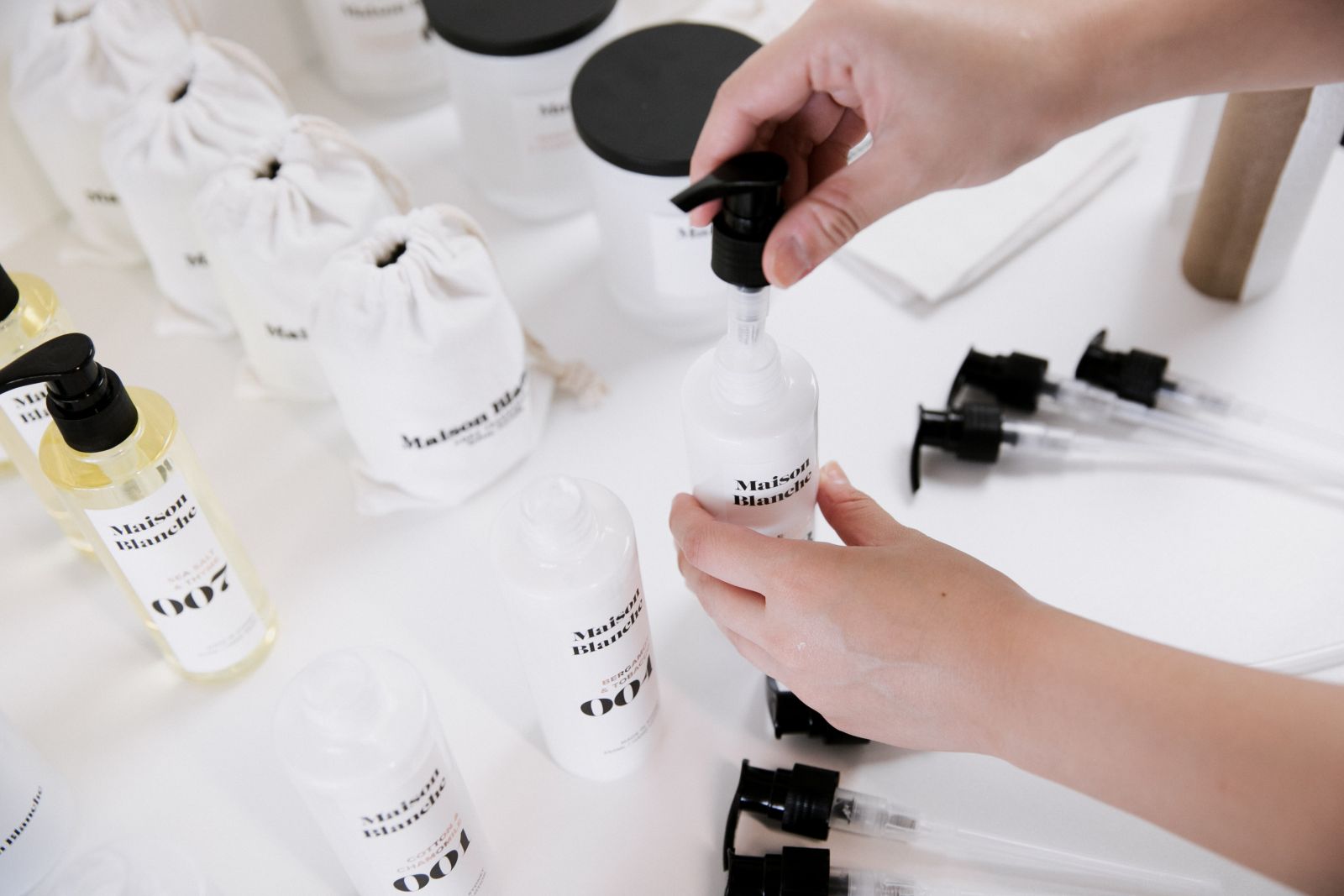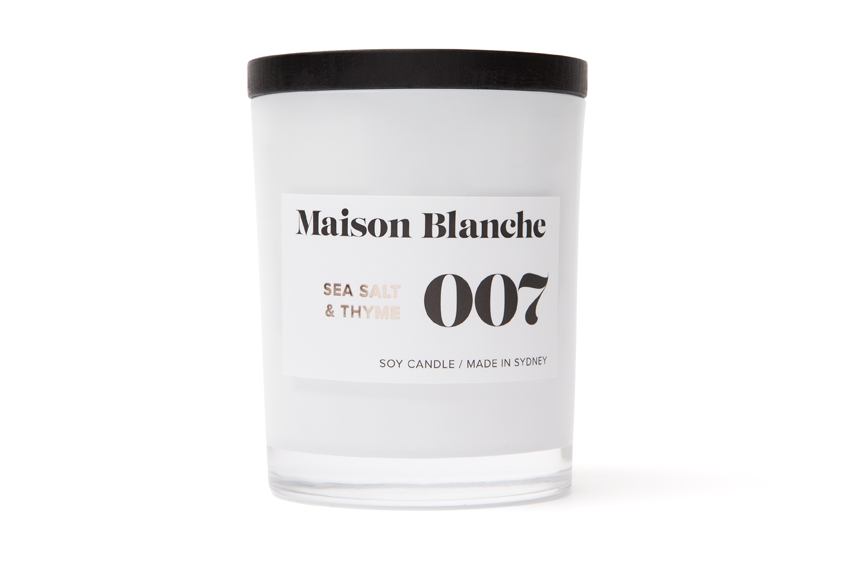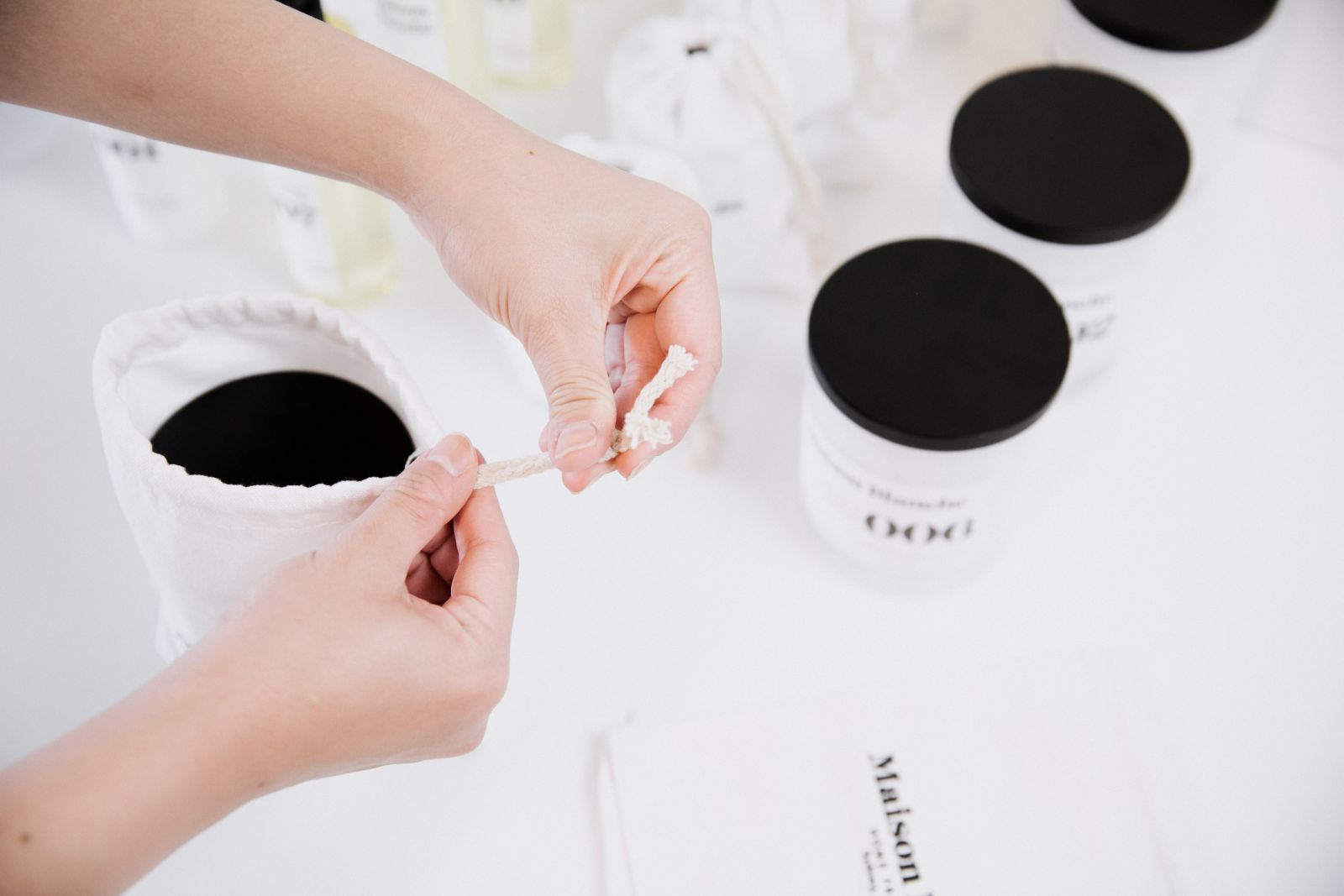 If you could capture any scent in a candle what would it be?
Campfire, leather or gunpowder. Taking something with a strong, powerful and recognisable scent, and turning it into a candle.
Why are hand-made candles better?
It's all about attention to detail. Being handmade is a source of pride, it's a craft instead of just a production line.
What's your favourite part of working at Maison Blanche?
The people. Even though I work alone most of the time these days.
What's your current favourite Maison Blanche product?
My current favourite product is the Sea Salt and Thyme candle.
Describe a day in your life.
I get up at 8:10am. I have a strong black coffee for breakfast and gauge what needs to be done. Every day at Maison Blanche is
different. Sometimes there's a full day of orders to be sent out, but mostly my work day involves candles being hand poured.
What would you do if you weren't pouring candles?
There is literally nothing else I would rather be doing. I love making candles, BUT, if I had to pick something else, it would involve making or creating something with my hands.
Experience the products Mikey loving creates everyday for yourself. Shop now