Today we speak to the lovely and ever-so-inspirational Laura Downie of Studio 1. We absolutely loved hearing Laura talk about her journey out of the corporate world and into the design world, how to follow your passion, advice on starting your own business and her favourite tips and trends.
At what age did you first realise that you loved interiors?
Pretty early on! My Mum probably despaired at the amount of times in my childhood that I would announce I was re-arranging my bedroom, or swapping bedrooms with one of my two sisters so that I could create a 'new' room. My sisters would get tired halfway through but I couldn't wait to finish, and to find just the perfect spot for everything. I loved those early makeovers and was forever switching around the posters on my walls or asking if I could paint my room. I was lucky the answer was (almost always) yes, even when the colours I selected were luminous orange and yellow! Hey, it was the eighties…and we all make mistakes!
How did the journey of Studio 1 Interiors begin?
Around the same time that I was starting to realise I felt a little lost in the corporate world, I'd moved into my new Paddington home and friends were commenting on how great the place looked. "Had you ever considered a career in interiors?" they asked. A little light went on inside me; I had always loved homes and interiors and maybe, just maybe I could retrain for a new career. A year later, with a qualification from Sydney Design School, I waved goodbye to the corporate world and started my own businesses. I'd found my passion and well, there was no turning back. I've never been happier.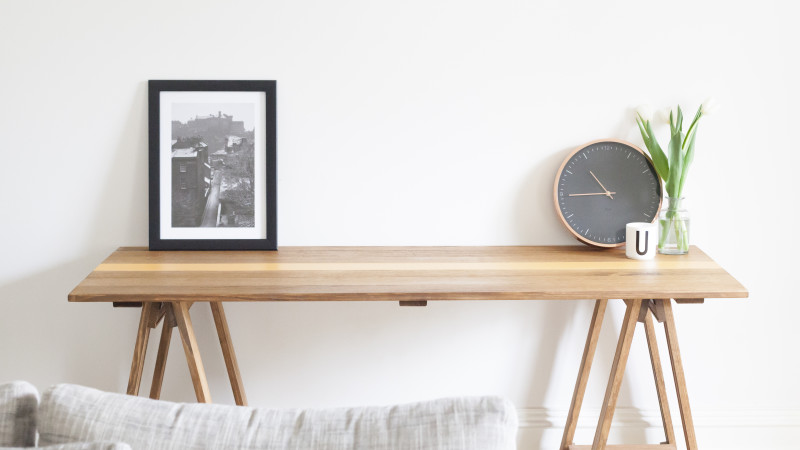 What has it been like running your own business and doing something you love?
I'm so passionate about people loving what they do and feel so grateful to have found my passion in design and the creation of beautiful interiors. What a journey it has been and one which constantly amazes me by the fellow creatives I've met along the way, all creating their own piece of magic, and many of whom I've been lucky to end up collaborating with on projects. The supportive vibe surrounding the start-up design community is amazing – local talent supporting local talent – what's not to love about that.
My advice to anyone starting a business would be to worry less about what the process 'should' look like and more on what feels true for you. I've found my intuition to be the greatest guide on this journey. Everyone's path is different, have the confidence to know that yours is right for you, just the way it is. Running my own business has challenged me in ways I didn't expect but honestly there is nowhere else I'd rather be.
Are there any interior trends your loving for spring?
I'm loving that we're embracing the artisan way. We're seeing a lot of colour and texture in the form of natural fibers and handcrafted accessories and textiles. Think weaving, macramé and tassels! Another strong interior trend I love is plants! Don't underestimate the impact a pop of green can have in any room in your home. Bringing the outdoors in, is a brilliant & affordable way to add colour & texture to your home, without breaking the bank.
What are your tips for styling these looks into your home or office space?
Lots of artisan goods can be found at your local market or can even be sourced second hand. Research & shop local and experiment with different textures in your home. Hand crafted wall hangings can be a great alternative to more traditional framed art on a wall behind a bed.
With plants it could be as simple as popping a succulent cutting in a clear glass water vase. It doesn't need to be expensive or complicated.
Do you have a favourite Maison Blanche fragrance your burning at the moment?
I often work from home and will have a candle burning for most of the day on my desk. At the moment my absolute favourite is 004 Cucumber, Ginger and Mint. It's fresh and zesty – the perfect fragrance for spring! A home with a beautiful aroma is so inviting and helps add to a lovely zen-like work space.
How do you style candles into your creative space?
When I'm nearing completion on a client project, I'll start thinking about scents for each room or space I've created. I love that phase of a project, it's where attention to detail can just add that little bit of extra wow. I'll consider matching aromas to the theme of the room where possible and candles are the perfect way to do that. Depending on the style and design of the space I might consider a woody fragrance more appropriate than a floral. Often I'll pair a candle with a plant or flowers to really set off a beautiful side table. No client job is complete until I've placed the candles!
Is there anything exciting on the horizon for Studio 1 Interiors?
As well as working with lots of lovely new residential clients, I'm also currently working on our first product launch so stay tuned for more on that soon! But let's just say, if you love leather interiors it may be just the product for you!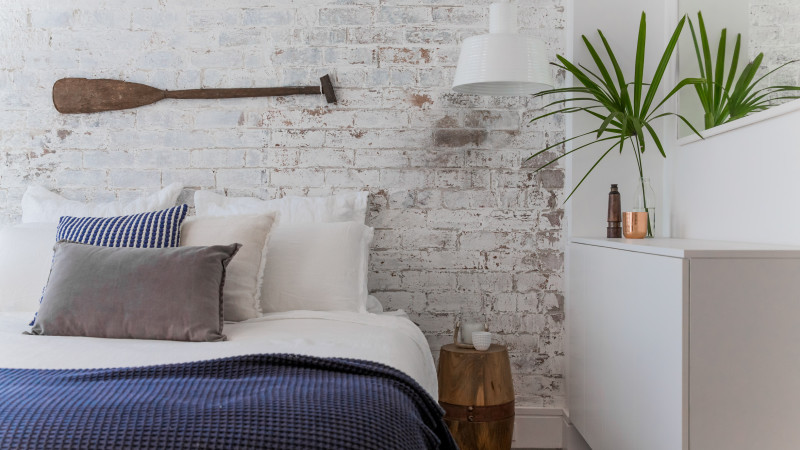 Keep up to date with all of Laura's creative new adventures by visiting – STUDIO 1 INTERIORS