What is the easiest way to liven up your office?
Tropical plants are my go to for any space - there are so many stunning varieties these days, I always look for the most lush and brightest greens i can find.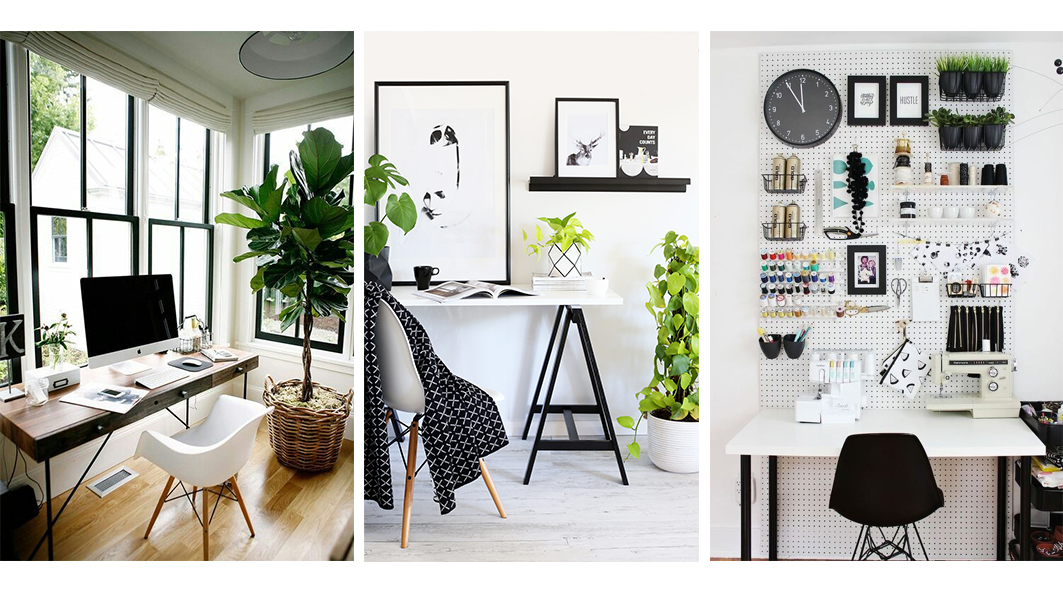 How do you keep your work space organised?
I always take a spare 20mins at the end of each day to re-group and de-clutter. That means tidying up my desk, writing a to-do list for tomorrow and making sure I have a clean open space to start a fresh new day.

What is your advice for styling an office on a budget?

Wait for sales. I waited nearly two months for a desk I'd seen to be on sale and I ended up saving $150 because I had the patience to wait. You don't need to build your office in a day, build it slowly over time and always follow your gut instinct, never purchasing for trends sake.

Do you like to design around a certain colour scheme?
The design process for me is usually based on a feel and a look I'm aiming to create, from there the colours fall together.

What is your favourite way to get inspired for the working week?
I like to inspire myself by spending time reading magazines or searching Instagram early in the morning, more often than not I'll see a colour or piece that sparks a cord to make me jump out of bed and get creating.

Who would you love to collaborate with and why?
I have so many people on my list I'd love to collaborate with but in a dream world I'd love to collaborate with Jeep one day. I've always wanted a White Rubicon Wrangler all decked out villa style. As a stylist I feel like I live in my car and it's perfect for loading up with props day in day out - but that White Rubicon is a stunner (I'll keep dreaming!!).

Find out more about The Design Villa
www.thedesignvilla.com