Today we speak to the lovely Emma Blomfield - an amazing interior designer. Here she gives us 5 ways to style the most perfect Christmas.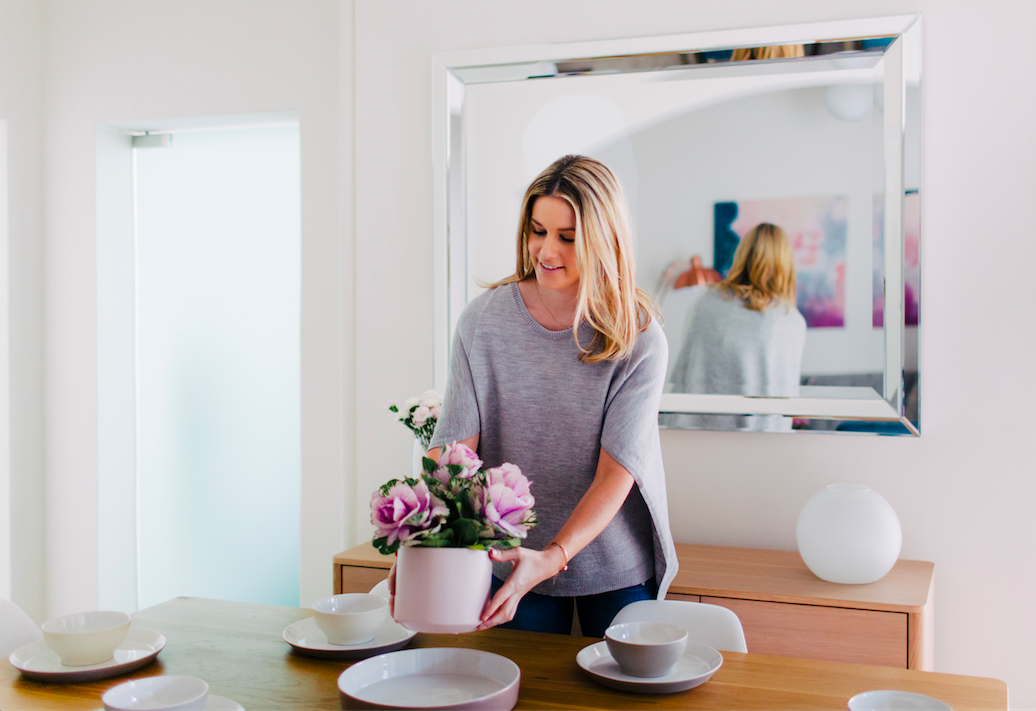 1. Stick to a strict colour palette, don't go multicolour crazy. Pick three colours and preferably include a metallic in that. For example red, gold and cream make a brilliant Christmas colour scheme. Then use that colour palette on the table and throughout your home. Candles, napkins, placemats, flowers, bon-bons, vases and tablecloths are a great place to start to introduce your colour palette.
2. Don't restrict your baubles and decorations to the tree. Emphasise overhead lighting and banisters with glistening decorations in fresh, neutral tones to create a subtle but eye-catching effect.
3. Use flowers to tell the Christmas story too, we are so lucky that we have such a variety of flowers blooming at Christmas time in the Southern Hemisphere, I love using native flowers like Kangaroo Paw, Protea, Grevillea and of course, Christmas Bush!
4. Avoid matchy-matchy by varying the objects you place around the room or on the table. Create interest by including an array of unique ornaments, textures and tones, rather than a red and green colour scheme exploding from every corner of the room.
5. Scatter Christmas cheer all through the house, I don't believe in limiting it to one room. You can have a Christmas tea towel in the bathroom, a Christmas candle burning on the entry hall table, a wreath on the door and a cute display of Christmas trinkets on a buffet table in your dining room.
I don't know about you, but here at Maison Blanche we're all excited to take on these tips.
For more styling tips and inspiration. follow Emma Blomfield on Instagram!