Today we get a sneak peek inside the amazing studio of Hunting Louise. Continue reading to find out more about her business, her most memorable career move and for jaw-dropping snaps of her work!

Tell us about Hunting Louise and what inspired you to create the business?
Hunting Louise is a design business specialising in hand lettering, branding and event stationery. We also run an online store where we sell prints, paper goods and other items with a focus on typography and lettering.
After graduating and working in the design industry for a few years I was itching to branch out on my own and be able to choose the work I wanted to specialise in. This drive led me to start a business revolving around my love of lettering and all things paper.
When you get to the office in the morning what is the first thing you do?
First things first – coffee! I'm not a morning person so I tend to check/respond to emails and pack orders in the morning then work on design jobs and put ink to paper a little later on.

Your prints are gorgeous – where do you draw your inspiration?
My inspiration is always changing, depending on what season of life I'm in. I draw from everything around me, from nature to typography I see on the street and lyrics that stand out to me. Our words mostly revolve around seeing the beauty in simple things and creating a full and inspiring life.
What is the best bit of advice you've been given?
Enjoy the journey. It's easy to get caught up in what we hope to achieve in the future or where we want our business to be later down the track but it's important to remember that everything takes time. Success doesn't happen over night and the process is just as important as the end result.

How would you describe your interior style in three words?
Fresh, Minimal & Scandi.
What is your most memorable career moment?
Oh wow, there have been many! One of my favourite career moments would have to be working on a 12 metre mural for the launch of Absolut Vodka's new product, Botanik. The process started with ink on paper, which I then transformed and painted directly onto the mural. Stepping back after I'd finished and seeing my type on such a large scale was super exciting. One of our most memorable projects to date.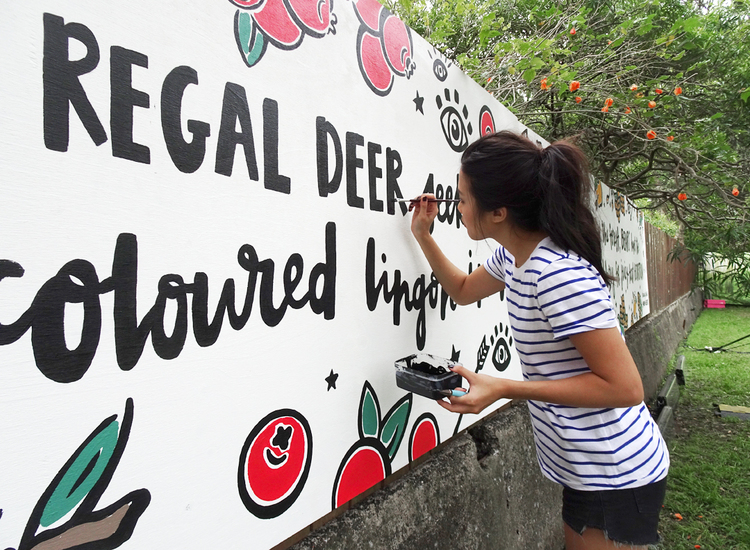 What's next for Hunting Louise?
We're currently working on a new range of prints, which we're excited to release in the coming months. We're also looking forward to collaborating with some of our favourite brands and of course just work on more weddings! It's a privilege to be involved in someone's big day and it's always rewarding to create stationery that they love and are excited to receive!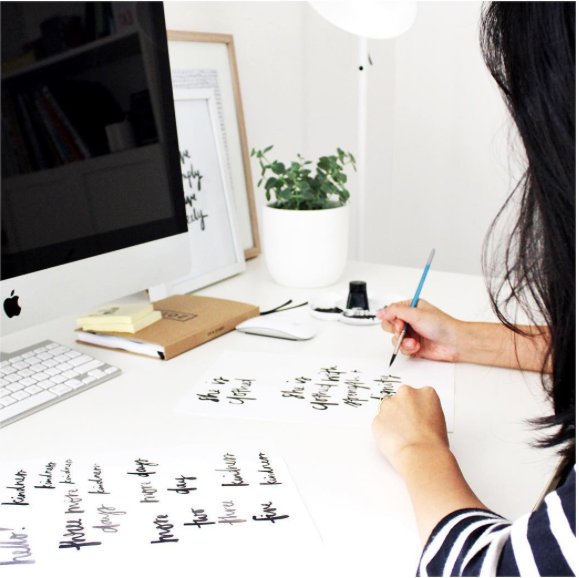 Want more? Follow Hunting Louise on Insta!