We spoke to Rebecca from Frankie Says Relax, a retail store offering you a taste of a curated range of homeware, gifts and lifestyle products. Her passion for interior design is expressed through her high quality pieces which offer a taste of her personal style. Get to know about her store below.
Frankie Say Relax has such a unique aesthetic, what influences you most when buying?
A shipping container housed within an old industrial shed is not your typical shop and because of this customers have come to expect something a little different and quirky. I tend to buy products I know will appeal to a broad range of customers whilst keeping in mind an overall aesthetic.
Whilst studying interior design I became a total magazine junky buying every design magazine I could lay my hands on. This addiction has continued and has made it possible to keep up with all of the latest design trends in Australia and overseas.

What do you love about the Maison Blanche range?
Where do I start! Not only do the candles smell delicious, they look great and our customers love them. We always stock up at Christmas time as they make the perfect gift. My only problem is I keep taking them home – the new 'Australian Christmas' scent is to die for!
What are your top gift suggestions this Christmas?
Candles of course!! This year marble is huge along with copper and metallic. Organic ceramics and serving ware is always popular along with unique locally made jewellery.

What do you love most about discovering new labels for your store?
I still get a real buzz when I discover a new product or label for the store. I know immediately when I see something new that my customers are going to love it. I always wait with great anticipation for delivery of new stock – it feels like Christmas unpacking those boxes!
How did you come up with the name of your store?
Being a child of the eighties I remembered the slogan from t-shirts. When I was naming the store for some reason I kept coming back to Frankie Say Relax and the name stuck.
Was retail always a passion of yours?
Ha ha! I wouldn't say it was a passion years ago when I worked in retail after school part time but it seemed like a natural progression from studying interior design. I discovered that I had a real love for sourcing unique, quality products and being surrounded by them on a daily basis. As we share our space with other local businesses there is always a real buzz, always something happening, our customers seem to respond to this relaxed vibe. I love retail now; I love having a good old chat, most days it doesn't seem like work at all!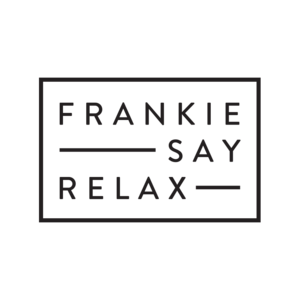 GEELONG
139 - 141 Shannon Avenue,
Manifold Height VIC 3218
Ph: 03 5222 4682
TORQUAY
2/15 Bell Street
Torquay VIC 3228
Ph: 03 4241 2013
http://www.frankiesayrelax.com.au