SAVE THE KOALA MONTH
> 1 September 2014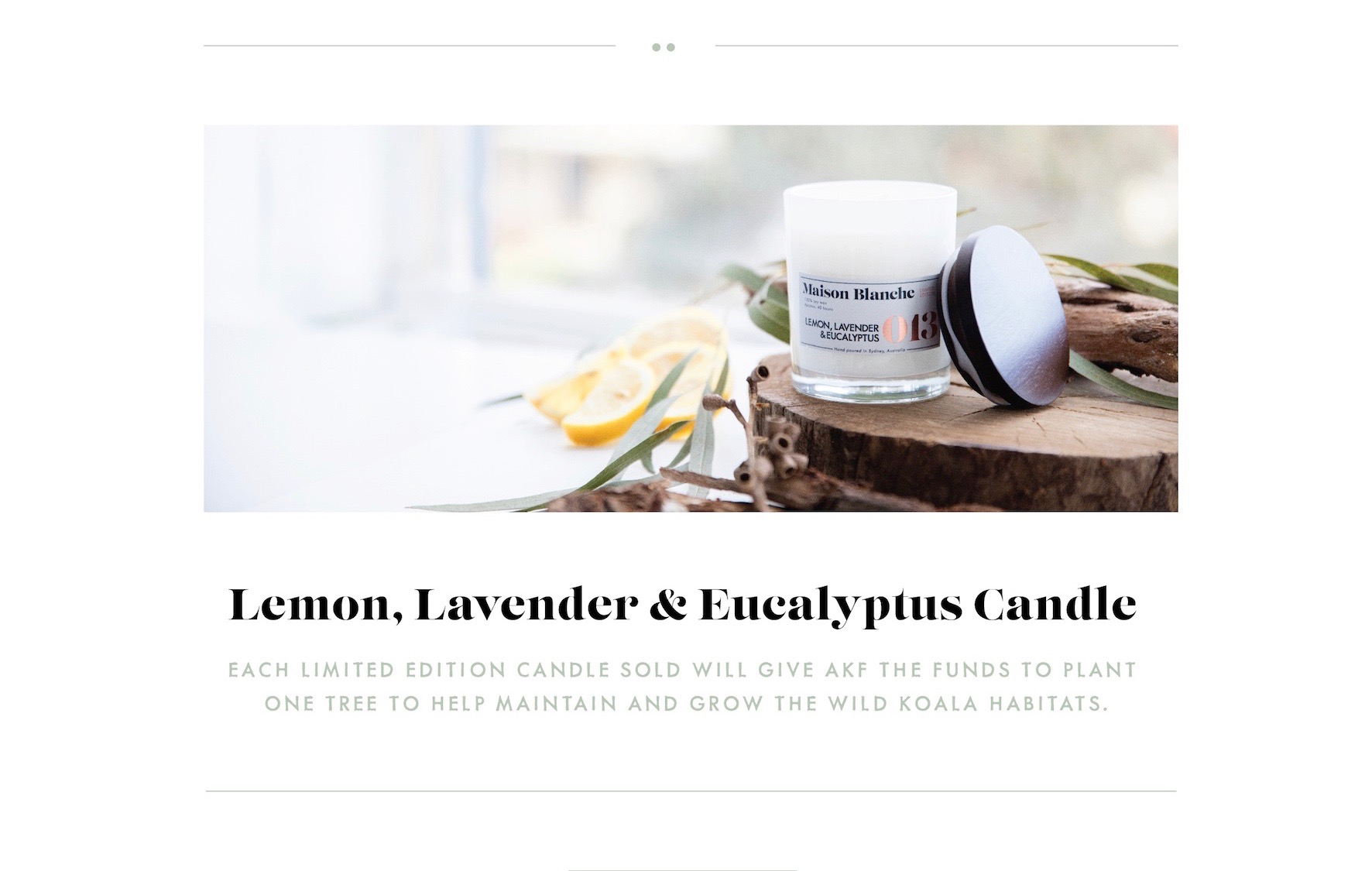 In April 2012, the Australian Government declared the Koala as 'VULNERABLE" across the entire state. The Australian Koala Foundation estimates that there are less than 80,000 Koalas left in the wild, possibly as few as 43,000.
So to help The Australian Koala Foundation in Save the Koala Month, Maison Blanche has designed and created a Limited Edition candle; Lemon, Lavender + Eucalyptus. Each limited edition candle sold, will give AKF the funds to plant one tree to help conserve and grow the wild koala habitats.
What will the trees donated provide?
5 trees will provide sanctuary for a mum and joey!
20 trees makes a substantial contribution to a healthy koala habitat!
50 trees will provide enough leaf to feed one koala for one year!
500 trees planted is enough to create one Koala Home Range!
——————————————————————————————–
013 Lemon, Lavender + Eucalyptus
The zesty allure of the Australian Lemon Myrtle combines with the cleansing, vibrant scent of Eucalyptus leaves, which is then finished with the soothing and relaxed scent of wild Lavender.
———————————————————————————————-
---
---