Today we were lucky enough to get in touch with Fredeve, a retail store specialising in undergarments, sleepwear and comfy, cosy clothes for all genders. Continue reading to learn more about the company and to find out how to win your very own Maison Blanche and Fredeve prize package!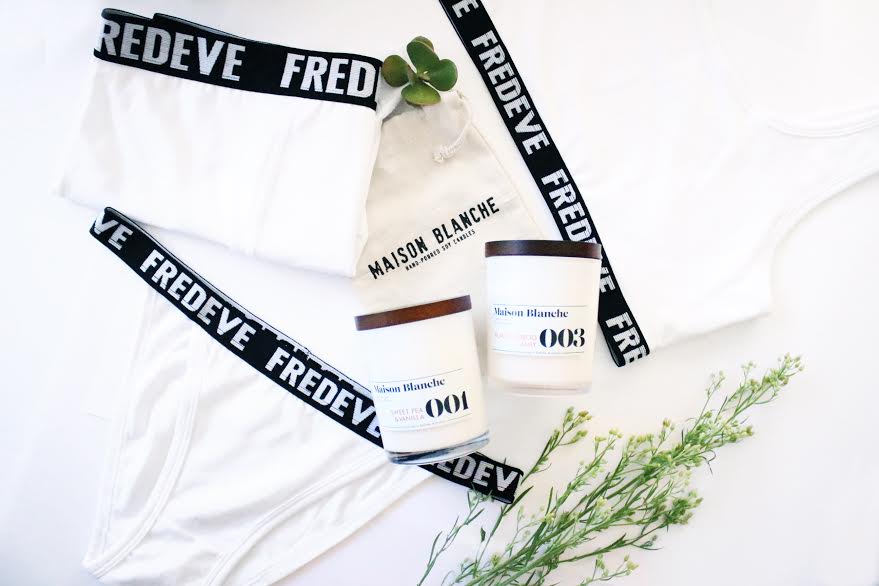 Tell us a little bit about Fredeve?
Fredeve was created with passion, creativity, love, and a whole lot of cheekiness in mind. It is an up and coming online retail store specializing in undergarments, sleepwear and "comfywear". We offer all genders, couples, best friends, individuals, and lovers comfortable and stylish underwear. Our brand focuses on portraying cheekiness, a playful atmosphere and a little bit of sexiness. The name Fredeve (Mr. Fred & Ms. Eve) was created with the concept of marketing to males and females. I wanted it to be quirky but also meaningful in some aspects, 'Fred' was my Grandfather's name and then I wanted to choose a female name that was simple, sweet and suited the brand.
What makes your collection so special?
Fredeve pieces are created from a combination of materials, these being spandex (5%) and cotton (95%), creating maximum comfort and softness for your gorgeous skin. The 5% spandex ensures that it sits perfectly against your body, showing off your beautiful curves or muscles while providing you with comfort all night long. Most importantly the crop tops have been created with double lining, giving you support where it's most needed.
What inspired you when designing the range?
My biggest inspiration was my own desire to create simple, unique and playful designs for anyone who loves comfort. I also have a background in graphic design, which led me to developing various print designs and gave me the opportunity to apply these skills in different forums. What's next for Fredeve? Hard work, opportunities, collaborations, new product designs, and depending on that, expansion!
What is your favourite Maison Blanche fragrance?
Ooo, that's a difficult one as there are so many lovely scents to choose from but if I had to choose one, it would have to be 001 Sweet Pea & Vanilla. I must admit I love nothing more than coming home, jumping into a pair of Fredeve's with my partner and lighting our favourite Maison Blanche candles.
What's your advice for girl bosses in the making?
You go girl! In all seriousness when in doubt the best advice given to me so far has simply been just to give it a shot and work hard. If you give it your all and fail as apposed to walking away from an opportunity due to fear of failure, at least you know you gave it your best. So in actual fact it comes down to three words, you go girl!
When and where can we get our hands on your new collection?
Once we have launched (date of launch is top secret hehe) head to http://www.fredeve.com.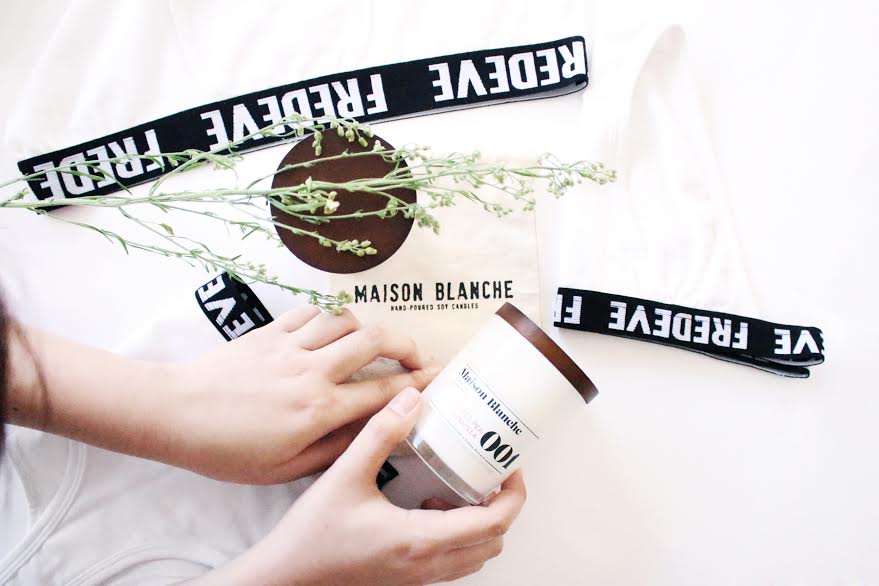 The amazing team at Fredeve are giving away a voucher for one lucky winner to receive a set from their new collection + Maison Blanche will give you a large 001 Sweet Pea & Vanilla just because we love you! To enter simply follow Fredeve & Maison Blanche on Instagram, then comment with your favourite Maison Blanche fragrance.