Meet May Bennison (@the_minimal_stylist) the next in our series of Blog Profiles, highlighting the talented works by product and interior stylists and designers. Giving you insight into the women behind some of the most aesthetic instagram accounts around.
About you
Tell us a bit about yourself. How did you get into styling?
My name is May Bennison, I love all things beauty, makeup, hair, fashion, interior styling and of course I absolutely adore being a mum. My husband's name is Phil and we are each other's rocks and have been for the last 11 years. We have 2 beautiful children who we feel so blessed to have as I do suffer from a medical condition that can make having children difficult, we went through quite a few years of fertility treatment. We have 2 Australian Silky Terriers - chilli and Peppa who we have been fur parents to for 10 years.
At this stage I'm at the beginning of my styling career, although I am actually a hair and makeup stylist and have done that for the best part of 12 years, I have a home based hair and makeup studio where I mainly work with Brides www.madeupbymay.com.au- I think working in the fashion industry has helped with my interior styling because a lot of the same principals apply, just like my hair and makeup styling I like things to feel calm, natural simple and clean.
When I became a mum, I enrolled in a photography course, I have always had an interest in Photography and it seemed like an important time to learn how to be better at it to capture some of those precious moments with my newborn that fly by all too fast. I then started taking photos of our home as interior styling has also always been a passion of mine, my poor husband has done so many furniture refurbishments, has moved numerous frames and painted too many walls- He is my biggest cheerleader and I adore him for that. As I shared our home on social media I began to make some wonderful friends who were also passionate into interior styling and this added fuel to my styling fire. I now do product photography and styling - mostly for small businesses, I really enjoy that there is something out there that combines my passion for photography with styling and that I can do this while I'm still in my home being a mum to my two little ones.
Do you have any projects in the works?
At this stage I'm putting a bit of energy into my new blog and YouTube channel, we recently had Real Living do a photoshoot of our home but we are still waiting to hear back from the journalist to see if our article will be chosen to go to print- Either way it was an amazing experience and just getting that far was a huge achievement for us.
I have also recently launched a range of prints that incorporate my love of photography and simplicity and they work perfectly for those who love simple florals.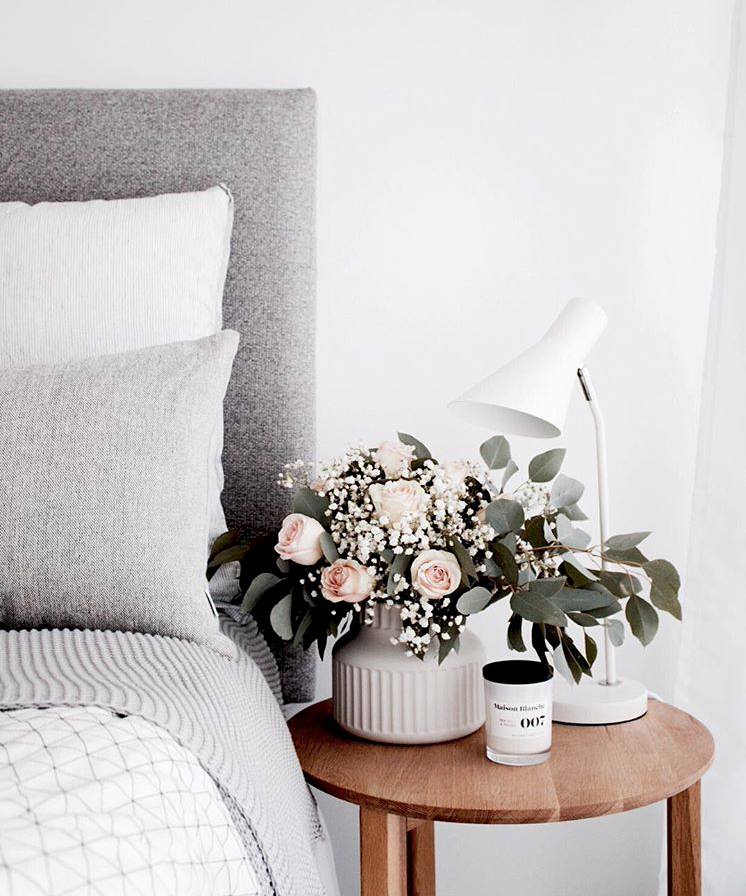 Style Inspo
How do you describe your style?
I would say that my style is a mix of monochromatic, Scandinavian, modern contemporary, minimalism. Our home is quite small, so we use white to open up the space as much as we can. I like to buy quality pieces in white because while trends come and go white never goes out of fashion. I like to keep our home as clutter free as possible and decorate with black accents. We recently changed all of our door hardware to matte black and I'm so in love with how this looks in our home.
Your style is minimal, how do you manage to de-clutter your lifestyle?
At first my interest into minimalism was from necessity, then it because a bit of a passion/hobby, I do feel like I haven't finished decluttering out home, I think the longer you live a minimalist lifestyle - each time you go through a drawer you get better at being a minimalist and realising what you do and do not actually need. And when you are shopping you do get better at really considering if something belongs in your home. It is still a work in progress for us, we are so much better now than we were a year ago and I hope in a year we are even better than we are now. I have found that I am more aware of what I want to achieve since decluttering our lives and we have a much clearer view of what is important in life- and it certainly isn't things.

Who influenced your style? '@ them'
@homeyohmy has the most beautiful home and I love her calming minimalist style.
How do you utilise home fragrances in your styling?
Whilst I try to be a minimalist I am a candle addict, whilst I did previously hoard them all away to 'save them up' - Now I love to actually use my candles and absolutely love the way the aromatics can change the feeling in a space. I think there is nothing more relaxing than having some soft music playing and a candle burning while doing something as mundane as doing the dishes. I like to replicate the atmosphere of what you would expect in a beauty spa when you are having a facial once the sun goes down it's a nice way to wind down the day. I also think that having a yummy smelling hand wash is also so important, it's something a little fancy when guests come over, but it is something that you do so often during a day that why not make something so simple a little bit luxe.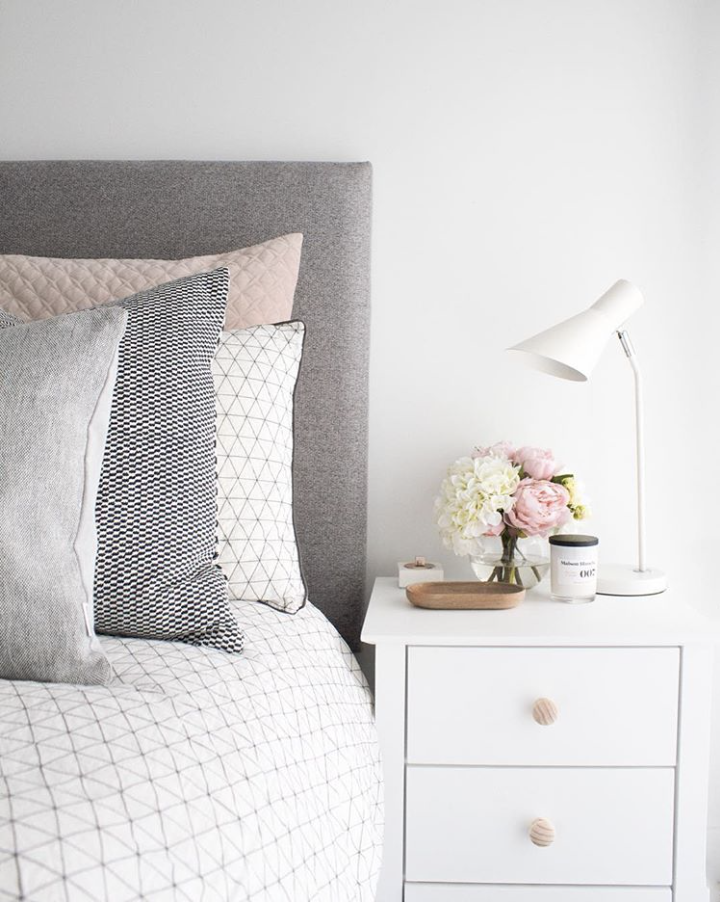 We love seeing our products styled so beautifully!
Keep your eyes peeled for more of our getting to know you series, to find out more tips and tricks behind the styling/design sensations we adore!