FRESHLY MAKED
> 26 April 2014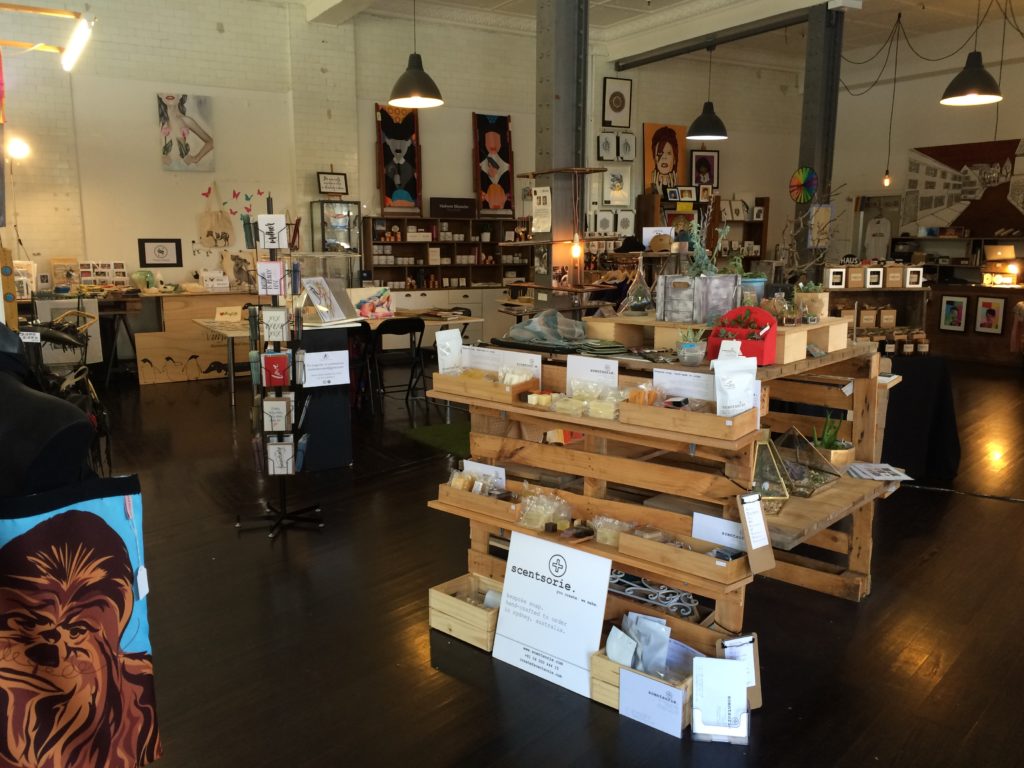 The Makery in Darlinghurst is the latest brainchild of the boys behind the DIY headquarters, Work-shop.
On the surface it's a store full of freshly 'maked' goodies from Australia's most talented makers, but the carefully curated store is actually so much more. The space offers each maker the ability to create a unique display environment, which they can customise to their own liking, without the costs associated with setting up their own shop. It's like a bunch of little popup shops within a pop-up shop.
"One of the greatest joys we get out of Work-Shop is connecting people to the delight of making things with their hands and minds, watching them light up at the achievement of something handmade," Matt, one of the owners explains. "The Makery will allow us to bridge the disconnect between maker and buyer, opening a direct line of communication to the source."
The Makery is managed by the amazing Penny, (just one name; like Madonna), previously of Sydney's coolest Tuesday night event, Jurassic Lounge. She runs the day to day of The Makery, which includes sourcing local makers and curating the space. The store generally has a monthly turn around with its 30 sellers, so there is always something new to swoon over.
But the most ingenious thing about The Makery, is the 'Meet the Makers' sessions. On Saturdays a maker that's featured, comes in and creates their work for an in store demonstration. It's a great way for the maker to explain their work and talk with their customer, so the customer can know the face behind the product and to see how much love and care goes into everything that is made.
A selection of Maison Blanche Candles are currently in store at The Makery now.
Visit The Makery by Work-shop at 106 Oxford Street Darlinghurst Sydney.
---
---